2011 Outside the Walls Projects
Provided below is a listing of projects undertaken by Outside the Walls during 2011 in Washington County Indiana.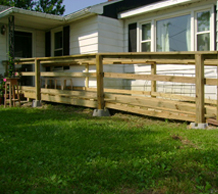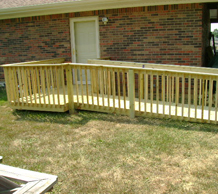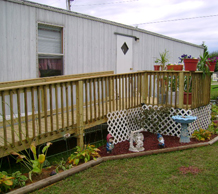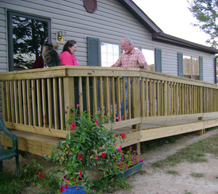 Porch/Wheelchair Ramp Projects
Summer 2011
Outside the Walls clients needed wheelchair access to their homes and and with your donations we purchased materials and built the wheelchair ramps using our Outside the Walls team of volunteers. Special thanks to everyone that participated in these projects.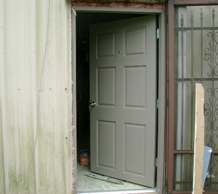 Replacement Door/Door Framing
Summer 2011
Client needed a new door due to massive leaks allowing water to come into the home. Outside the Walls volunteers replaced the door and framed it in place."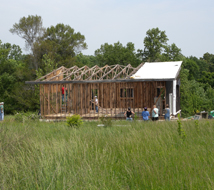 House Rehabilitation Project
Little York, Indiana
Summer 2011
More details to come on this project.